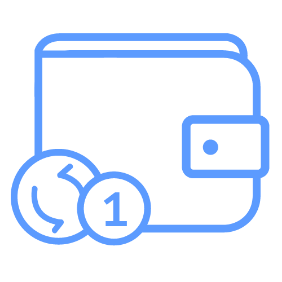 Blockchain Wallet
Development
A blockchain wallet or crypto wallet is a type of software that stores your digital currencies and interacts with various blockchains to allow users to send or receive virtual currency and monitor their balance.
The development of the blockchain wallet also allows you to completely control your money and allows users to earn, monitor and transfer crypto coins. This helps in bringing out the best benefits of decentralization, security and transparency.
As a blockchain wallet development agency, Smart Crypto Solution offers the full range of wallet creation services. We build custom blockchain wallets on multiple blockchain platforms. In particular, for each enterprise, we will offer you the most optimal wallet solution, which will guarantee maximum performance and profitability.